Online Slots
Casino Slots on the Internet
Slots at online casinos are available in the thousands, and finding the good ones can be a bit of a chore. What makes a slot good are not only the graphics, but also the features of the game and the payouts.
When it comes to slot machines there isn't a whole lot to learn. These games can be played without a lot of previous knowledge. However, even though the games are pure chance, it's good to know how they work and what terms are used.
Many slots reuse the same features, as they are very popular with the players. For example wild symbols and free spins bonus features are very common. There are some games that have a more creative approach to entertain. Many games have innovative special features, interesting bonus games, or they tell an interactive story.
Of course, it's also important that the game isn't boring either and offers good winnings. You can use our filter to find the slot with the features you like.
This article include strategies, guides for games, useful information and much more about slots, so take a look around!
Most popular online slots
Find here our selection of the most popular online slots in 2023. You can expect some very interesting slots, as we don't give a high rating for nothing. Expect exceptional game-play, crisp graphics and good supporting music. Of course, it's also important that the game isn't boring either and offers good winnings.
How slot machines work
In its original form, a slot machine was made up of reels with printed-on symbols. Those were spun after a coin was inserted into the machine, and a lever was pulled by the player.
The reels would stop after a short time, and if the symbols lined up in a certain arrangement, the player would be paid out money. The principle of the game is still the same, except that the games and are mostly digital now, and offer a lot more than just spinning reels.
You can still find mechanical slot machines in some land-based casinos, but games at online casinos are always digital. They offer many different special features and symbols that make the game more engaging.
Selecting your bet
Before you start playing the game you will need to select the bet size. The bet size is affected by:
The number of paylines activated, fixed or variable
The number of coins played per line
The coin value
Most games start with coin values of €/$0.01 per line. Depending how many coins per line you bet, your stake will be multiplied accordingly. You can change the coin value and play with bet sizes of €/$100 or more.
Make sure that you select the right amount before you click on the Spin button, especially when you are selecting automatic play. Games with way-wins are played with a certain number of coins that activates all the way-wins, usually between 20 and 50 coins per spin.
Slot machine strategies
You have probably heard of game strategies that will help you win at the casino. There are also some strategies for slots, but it's debateable whether they are true. You can find out about the strategies, myths and tricks for slots in this article.
Types of online slots
There are many different types of slot online offering special symbols, bonus games and special features. The games can be put into three main categories:
Traditional 3-reel slots
Modern 5-reel video slots
Grid slots
Progressive jackpot slots
3-reel slots
The traditional slot machines have 3 reels and 1 payline, just like the very first slot game. The one-armed bandit was invented by Charles Fey and was called Liberty Bell. It had three reels, one pay line and symbols of the bell, horseshoes, hearts, diamonds and spades.
A little later the first 'fruit' machines were developed. They used symbols of cherries, melons, lemons and other fruit that are still popular symbols in slots today. You can also find the BAR and lucky 7 symbols. Three-reel slots usually have between one and five pay-lines. Players can opt to play between 1 and 3 coins per spin.
These slots are particularly popular in casinos in Las Vegas, but they can also be found at casinos online.
These games usually don't have many special symbols or bonus games. Sometimes, they have a nudge or hold option. When you nudge, you can push a reel one or more steps up or down and change the outcome of a spin.
When you hold a reel, you can select the reels that you want to keep in place. The other reels are spun again. These features are also sometimes available at five-reel slots.
5-reel video slots
Modern slot games have five reels and usually three or four rows with symbols. These games can have anything from five pay-lines up to 100. Many games have way wins, offering 243 or more ways to win. This means that the winning symbols need to be on adjacent reels, and not on dedicated paylines.
The 5-reel slots can offer many special symbols and features, such as
Bonus games
Free spins
Click-me features
Wild symbols
Expanding symbols
Mystery Symbols
Video slots offer a much larger variety of games and functionalities. Game-play is more diverse. There is no limit to what is possible with these online slots.
The newest generation of games is called 3D slots, although they are not really three dimensional. They use animated graphics instead of the regular two dimensional drawings.
These games often have nice animations and they tell you an animated story during game-play. The developers Betsoft and Netent are famous for their animated slots.
Grid slots
Online slots with grids often use a 5x5 or other square grid. Paying combinations are achieved with adjoining symbols. Often these games have symbol collection features that trigger special features.
How to play slots online with real money
When you are tired of playing slots with play money, and you want the real excitement that you can get from a casino game, you can play slots with real money. When you want to stake your real money in an online casino there are certain things that you need to look out for in order to have a good time at the casino.
1. Check recommended slot websites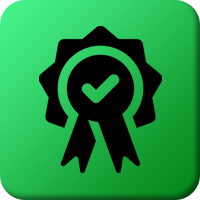 When you want to play casino games with real money you will first have to choose an online casino. All casinos presented on CasinoDaemon.com are licensed and trustworthy, and you can be certain that all the games are fair.
2. Choose which type of slot you want to play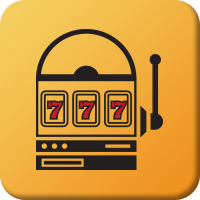 There are many different types of slots online available. You might want to consider making yourself familiar with the variance or volatility of slots before you select a game you want to play.
A lower volatility has a lower risk, which translates to more frequent lower wins and less high larger wins. A higher volatility offers the chance for a higher jackpot, but may lead to more spins without wins and faster overall losses.
3. Compare slot features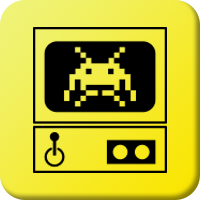 Slot games have many features that make the game more interesting, but sometimes also more risky. The features among others include special symbols, Megaways™, bonus games or free spins. Try slots for free before betting real money to get to know the game and learn what it has to offer.
4. Check the bets and wagers of the slot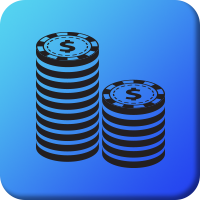 When you play a slot for real money you should check the bet size that is pre-selected when you start the game. If it is too high or too low you can change it before spinning the reels.
Most games can be played from around €0.10 but some have a higher minimum bet. Make sure that you have enough balance to play a decent number of spins.
5. Check out the slots bonus from the casino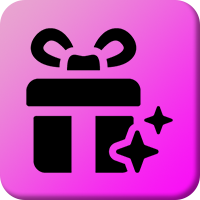 The bonus at online casinos is a great way to play slots longer. Take a look at the deposit bonus you may be eligible to receive and read the bonus T&Cs. You can find information about allowed games with bonus money, excluded games and weightings.
Progressive jackpot slots
Progressive jackpot slots are games that have a growing jackpot and not just a fixed jackpot. Each time a player wagers money in a progressive jackpot, a part of the wager is put into the jackpot. In some of these games the jackpot can grow to be huge, sometimes it can be worth millions.
The progressive jackpot slots usually offer a higher jackpot than games that are non-progressive. This large jackpot is more difficult to win. These games are usually of higher volatility, meaning they have a higher risk. Players might not win much during game-play, unless a special feature or jackpot is triggered.
There are two types of jackpot games, those with a local jackpot and those with a pooled jackpot.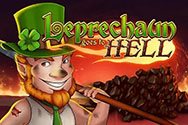 Leprechaun Goes to Hell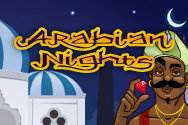 Arabian Nights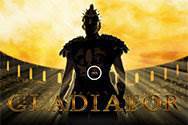 Gladiator Jackpot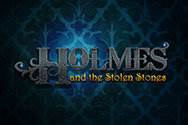 Holmes and the Stolen Stones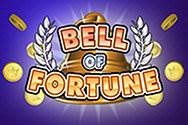 Bell of Fortune
Local progressive jackpot
Most progressive slots that you can find at casinos have a local jackpot. Local progressive slots have their jackpot size depend on the casino in which you are playing the slot. This means that the jackpot of the game can be different in every casino with the game.
This jackpot is usually much lower than that of a pooled jackpot, as it's only players from one casino contributing to it.
Pooled network jackpot
A pooled jackpot is fed by bets from players of every casino that offers that particular game. This means that it's not just players from one casino, but from many. The more players are playing the jackpot slot, the bigger the jackpot will grow.
These jackpots can be much larger in size - often many million euros - and their value is the same across the casinos.
Jackpot reset values
When a player wins a jackpot it doesn't go back to zero. Each game has a starting jackpot, but it depends on the type of game how high the starting value is. It is generally much higher with a pooled jackpot, often around 500,000 or 1 million euros.
New slots online at casinos
New casino games are introduced regularly. Many game developers put a lot of effort into the development and introduce new features and themes.
Many casinos celebrate the release of new slots with interesting promotions or tournaments. Sometimes you can get free spins for new slots, and other times you can compete against other players in a tournament.
New slots ensure that playing at an online casino stays fresh and entertaining. Brand new casino slots sometimes come with new features.

However, many games have similar themes, features or mechanics. It depends on the developer if the quality of the slot is good. Some developers focus on quantity, and often release new games. Those games are usually not very creative, and reuse well-known mechanics and themes.
Other developers focus on quality and produce fantastic slots with new game mechanics, elaborate bonus games or a funny theme.
Online slot term glossary
Reels: A slot machine is usually made up of 3-6 reels. Traditional slots have 3, and video slots have at least 5.
Pay-line: Games can have between 1 and 100 lines that are spread across the reels in a predefined pattern.
Way-wins: Winning symbols need to appear on adjacent reels, starting from the leftmost reel.
Megaways™: These provide a random number of way-wins in every spin, by showing different number of symbols on the reel. 117,649 Megaways is common, but some games have more.
Wild symbol: The wild symbol is a special symbol that acts as a wildcard and replaces other symbols to create the best winning combination. It can move, expand, be sticky or appear randomly.
Scatter symbol: The symbol activates combinations when the required number is present on the screen, regardless of the position. It can lead to a payout or activate bonus features.
Re-spins: A short burst of free spins. When Re-spins are triggered, often some symbols are held as other reels re-spin.
Free spins: Free game rounds. Usually triggered by scatter symbols. Can have special bonus features activated.
Multipliers: A multiplier multiplies either the line win, or the total win of a game round.
Bonus game: Triggered by bonus symbols. Can be a Click-Me game, board game type or other interactive mini-game.
Nudge/Hold: Nudge a reel one or two into positions up or down, or hold a reel to spin another again.
Cascading wins / Avalanche feature: Winnings symbols explode and symbols from above move down. Empty spaces are filled with new symbols, giving another opportunity for a winning combination. Multiple cascades often have attached multipliers.
Gamble feature: Activates after a winning spin. It's a double or nothing game where you get the option to stake your winnings from a spin. Options can be 50% chance games for x2 win 25% chance games for x4 wins.
Feature buy: Buy the free spins or other bonus game for a pre-defined price.
Software download, browser and mobile games
When you want to play slot games online you have multiple options:
Play using a casino software
Play in the browser
Play slots on mobile
Casino software download and installation
The casino software is a program that you download and install on your computer. This software is available for free from the operator.
Playing slots in the software has the advantage that you can quickly access the casino on your computer. You won't have to open your browser or login to the website.
The games may have better graphics, as they are downloaded to your computer and stored there. The games in instant play are optimised for a quick download. This means the graphics are sometimes not as detailed.
The software is the best option when you are playing a lot in the same casino, and always on the same computer. However, when you want to play on different devices, the software might not be the best option. It might not be possible to install it on different computers, such as work or public computers.
A software installation is not necessary when you play with instant play. Most casinos that do offer a software also offer an alternative instant play casino. If this is the case it should also be kept in mind that the offered game selection is not always the same. The software might offer a broader variety.
Instant play - Play slots in your browser
You can play in instant casinos directly in your browser. Instant games are optimised for fast download. As broadband connection speeds improved, the files have become larger, and the quality of the games improved.
This means that instant games can often have the same quality as their casino software counterparts. The main advantage of an instant casino is that you can play the slot games anywhere you want, and on different devices.
Play slots on your mobile
Many players enjoy playing slots on their mobile device, such as a tablet computer or smart phone with iOS and Android operating systems.
The casino game developers are on top of developing HTML5 slots that can be played on many different devices.
Some gambling operators offer a mobile casino app, which you can download from their website. The app makes it easier to access the casino, but it's not required. All mobile casinos are compatible with modern browsers.
You can register for free in the casinos and try out most games for free before wagering real money. We've also compiled our picks for the best mobile casinos here.
Slot Volatility Explained - Low, medium and high variance
Even though it is not obvious, slots online have a different risk attached to them, which is called volatility or variance.
The slot variance describes the frequency of how often you will win, and if it's a larger or lower amount. Depending on how much money you have to play with, what you want to stake and how much you are aiming to win, you can determine what kind of slot you should play.
The variance should also not be confused with the return to player rate (RTP). The average RTP is not affected by the variance.
Low variance / volatility
A low variance slot has the lowest risk. It pays out often, but usually lower amounts, and the maximum amounts are usually on the lower end as well.
These games are suitable for players who play with a lower budget. When playing a slot with a low variance, you will win more regularly, although it's mostly amounts around the value of your initial bet. Larger wins are harder to get by.
You will be able to play more rounds, and maybe you will get a chance to hit a higher paying combination.
Medium variance / volatility
As 'medium' already suggests, these slots are neither of low, nor of high variance. The winnings will occur every now and then and the amounts will reflect it.
You should win slightly higher amounts more often, but a really big win is hard to come by. The game itself is more balanced and slots carry a medium risk.
Medium volatility slots are good for players who prefer a moderate risk and a more balance game. They don't have the high risk of a high variance slot, but also don't have the highest wins either. They offer decent chances for a medium win or a higher win every now and then.
However, this means that wins are less regular than in low variance slots. You will have to keep in mind to play this slot longer, which means you need a larger bankroll.
High variance / volatility
High variance slots are the slots who pay out monster jackpots! These games have the highest risk, but can also yield the highest rewards.
These high volatility slots don't pay out very often. Every now and then you will get a smaller win, but when you win big, it's really big!
These slots are mainly for players with a larger bankroll, as the game might need to played a very long time before it pays out.
These online slots have the highest risk. If you are a more careful player, or you're playing with a lower balance, then you may want to consider a different game with a lower volatility.
Keep in mind that many progressive slot games are usually of high variance, and winning larger amounts in these games won't happen often.
Determining the volatility of an online slot game
Only a few developers are disclosing the volatility of their game on their websites. Assessing the volatility is sometimes subjective by the reviewer and their experience of playing the game.
One way of finding out if a game is suitable for you is to play the slot in play money mode. Operators are obliged to use the same volatility and RTP for a free slot and for the real slot. You will get a good idea of how the slot pays out when you play it for free.
You can also look at the pay tables of the slot. A slot with a higher volatility usually has a higher jackpot for a 5-of-a-kind combination. This will also mean that getting this kind of combination is difficult.
A lower variance slot often has much lower 5-of-a-kind jackpot, and the difference between 3 or 4 of a kind combinations are smaller.
Most progressive slots are of high variance. This is due to the nature of the games paying out high amounts from progressively increasing jackpots.
The Return To Player (RTP) - Slot payout rates
The RTP is an important number that you need to take a look at when you're playing an online slot for real money. When you play a slot online you should know that every slot has an average return to Player (RTP) percentage. This figure shows how much the slot theoretically pays back to the players.
For example, let us take a slot with an RTP of 93%. This means that the slot will pay out 93 Euros for every 100 Euros that have been played. The remaining 7 Euros are kept by the casino, and they what the casino keeps for operating the slot.
However, when you play online slots and wager €100, it doesn't mean that you will get 93 Euros back. The RTP relates to an average of millions of rounds, and the percentage is calculated over a very long period of time.
Slots have a volatility (variance), which is the payout frequency and risk factor. This affects how often the slot pays out, and how much it pays out. The slot volatility doesn't affect the overall payout percentage.
Even if you play a few rounds and don't win all your money back, it is likely that you will win some money back. However, a lot of the money will be paid out in the form of a larger jackpot.
Every player does theoretically have the chance to win a jackpot or larger amount with just one spin. This means that slot machines a lot like lotto. Many players play, and one or more can get a larger win. Some will win medium or smaller amounts, and other players will leave empty-handed.
Where to find the RTP information
Nowadays, most online slot developers publish their RTP in the information tab of the slot. It may also be part of the requirements from the regulatory body, depending on their license. 
Some online casinos also publish the RTP of their slots, but it is not the norm. It most certainly does not mean that you have better chances of winning at a slot if the operator reveals the RTP.
When playing at a trustworthy and licensed casino the slot machines will be regularly tested for fairness. Even if you don't know the exact RTP of a slot, you can be certain that the game is fair and that you will not be cheated out of your money.
Keep in mind to only play at licensed casinos, as it may happen that the RTP in unlicensed casinos has been tampered with. This would mean that you will never win any money, and most likely lose it all.
Online slots with a high RTP
Most online slots these days have an RTP of around 96%, but this varies greatly with developers and sometimes with your country of residence.
Find here some suggestions of online slots that have a higher than average RTP. Keep in mind, the outcome of the games also depends on the volatility of the game, so even it the RTP is high, you still might play a risky game and loose your money.
Playing slots with bonus money
Many new players sign up with a casino because they can get a welcome bonus. Bonus money is extra money that the casino gives you to play, but it is tied to wagering requirements and other conditions. This means you are not able to just withdraw it, you need to turn over the bonus and fulfil the wagering first.
Bonus money is a gift from the casino, either for your deposit, or as a no deposit bonus, which is even nicer.
With a no deposit bonus, you can play slots for free and won't even have to pay anything. If you're really lucky and manage to fulfil the wagering, you'll even be able to cash out some of the winnings, or all of them.
Bonus wagering requirements
Playing slots with bonus money from the casino is a good way to play the games longer. This means that you'll essentially get more chances to land a good win. But it's important that you carefully read the wagering terms.
Most important bonus terms include:
The minimum deposit required to activate the bonus
The wagering (turnover) requirements
Game weightings
Game exclusions
The duration of the bonus
Maximum bets allowed for bonus money play
You can find a detailed guide for bonus wagering requirements here.
Play responsibly
Gambling is supposed to be entertainment with a bit of a twist. Winning a large amount is the dream of every player. But sometimes, playing can get out of hand, and you need to know the signs to look out for when you play casino games. Read the following article for a advice on how to play responsibly.
Online Slot FAQ
The volatility of a slot is an indicator of how much of a risk the game has. It's also often called variance, and mentioned as low, medium or high in the games, or with a number on a lower to higher scale.
Every casino game has a risk attached to it, which determines how often and how much the game pays out. The lower the risk, the more frequent are winnings, but of a lower amount. The higher the risk, the less frequent are winnings, in exchange for a possibly much larger jackpot.
Progressive jackpots usually have a higher volatility, as they also yield the highest risk. Each time, a portion of the bet of the player is collected and put into the jackpot, which can increase to phenomenal amounts.
The slots with a progressive jackpot will often have many rounds during which you won't win anything. In turn they give you the chance to win large amounts of money in just a single spin, and even with a low bet size.
The answer to the question of which slot is best for you depends on a few factors. First, you need to decide how much you are willing to lose in a game. Yes, lose, as games will always have a risk that you loose everything you bet.
Next, you need to think about the risk you're willing to take with the game. If you'd rather play longer, you might want to consider a game with a lower volatility. If you'd rather have the chance for a huge win, choose a higher volatility slot, but you might loose your money more quickly.
A more balanced game will have a medium volatility, which is best for casual players who want to get the best of both worlds.
RTP stands for return to player, which is the theoretical value of how much a slot machine pays out to the players over millions or billions of spins.
The RTP of the game is the theoretical return of how much the slot pays out over millions of billions of rounds. For example, if the RTP is set to 96%, the game will pay out 96% on average over millions of rounds. The remaining 4% will go to the game developer and casino offering the game.
That really depends on the game, but with most online games you won't have to play the maximum bet. However, there are a few games that have a higher chance of you winning the jackpot if you play with a higher stake.
There are also some games that adjust the jackpot size in proportion to the bet size. You can find information of how the jackpot is won in the game rules of the jackpot game. One thing to keep in mind is that these are high risk games, and you shouldn't play it if you can't afford to lose the money.
The payout percentage of slot machines in land-based casinos is set when they are built at the factory. Sometimes the organisation acquiring them has then option to change the RTP through the software.
The RTP of online slots is set by the developer or the operator. Land-based casinos usually have a much lower RTP than online casinos, and it is quite likely that the RTP is between 70 and 80%.
The RTP in online casinos is usually above 90%. This shows that playing online slots is much more favourable for the player, as it is more likely to win at the slot.
The reason why the online operators can do this is the lower cost of operation. They don't have to rent large commercial casino premises or employ many casino employees. Therefore they can give back their savings to the player, and offer them a higher payout.