Myths & Strategies
Slot Strategies and Myths
Some people claim that there are strategies to win at slots. It is true, that there are some strategies to play the slots, but it is highly unlikely these strategies will lead to a sure win.
Whenever there is a new casino game, people will try to find a way to beat the system. This is especially true for the table games roulette and blackjack. Not too long ago, it was possible to beat the house by applying a strategy.
Roulette games have the martingale strategy. Blackjack could be beaten by counting the cards to determine whether the deck is in your favour or not.
With online slots came different problems, and some people figured out how cheat or exploit bugs in the certain games. They found a way to use the special game mechanisms with a strategy.
Casinos didn't sleep, and were well aware of what was happening. They developed counter mechanisms with the aim to stop people from using strategies. These measures include:
Table limits at roulette
Trained card dealers to spot card counters at blackjack
Stricter bonus terms and conditions
Restricting low-risk betting
The slot machines are carefully designed to prevent players from being able to beat the game by applying a strategy. Most slot games are purely based on luck and they use random number generators to generate the outcome of a spin.
There are some slots that have bonus games where the player can make decisions or apply a little bit of skill. There are also some slots with bonus games that trigger once you fulfil certain requirements. This include for example collecting a number of special symbols.
The random number generator
Every spin of the slot machine is entirely random - the random number generators (RNG) make sure of that. The software of the random number generator has been tested in billions of spins to ensure that the results are in fact, absolutely random.
There is no way for the players to tamper with the result of the RNG. If a slot has recently paid out a huge jackpot the chances that this will happen again will not be affected. This means that in theory it's possible that a game can pay more than one larger jackpot within a short period of time. The likeliness of this happening isn't increased if the jackpot hasn't been won in a while, even if it may appear that way.
You may have heard the terms 'hot' or 'cold' slot. In that sense 'hot' would mean that the slot is on a winning streak and likely to pay out more. 'Cold' means that the game has not paid out in a while and is unlikely to pay out any time soon. It basically refers to the RTP of the slot, and if it's recently been higher or lower than the stated average.
It is misleading though to believe in these statements, as they are in conflict with the random number generator. Your chances will always be the same to hit the jackpot. It is a misconception that a "cold" slot must hit soon, and similarly that a "hot slot" is on a winning streak.
Buying slot machine strategies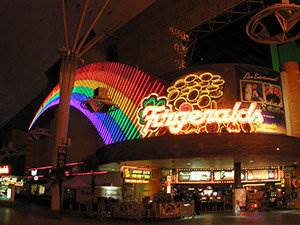 Occasionally, you may see ads or other bloggers trying to sell the perfect slot strategy for a guaranteed win. But beware of these - those people are scammers. They are just tryingto get you to play the games or buy their strategy. If anyone had a bullet-proof strategy to win at slots, they surely wouldn't share it and keep it to themselves. As they say...if it sounds too good to be true...
No matter how believable their story sounds, keep in mind that slot machines cannot be beaten with a strategy. If you see a flashy ad promising big winnings when you buy their strategy, you can be certain that this is a scam.
Never pay money to buy online slot strategies!
Playing with bonus money through to bonus rounds
There are some slots that you have to play for a while to trigger certain bonus features. This usually is done by colleting a number of required special symbols over time. It is in fact a strategy to tackle these games. Players have used bonus money to play through the game requirements before using their real money when the actual bonus game starts.
For example, one of these games is Robin Hood - Shifting Riches from NetEnt. In this game the player collects money bags in order to advance to the free spins bonus level. This means that if players used bonus money to collect symbols, they could later use real money to play the bonus round.
This may seem like a good strategy, and in theory it would work. However, the casinos are aware of these strategies. When they find their players are abusing bonus money to meet the play-through requirements, they will forfeit their winnings.
According to their terms it would constitute bonus abuse. Check out the list of slots excluded from bonus money in the casino's bonus terms and conditions. You'll likely find a number of games which will not qualify to be played with bonus money.
Choose carefully the slot you want to play
Whether you play with our without bonus money, you should think about which type of game you would like to play. It can make a great difference if you play a slot with a low or high variance, or with a progressive jackpot.
Players who want to play with less money and who are on a smaller budget should select a slot that has lower stakes. Selecting a high-stakes game will only result in losing the money quicker. If you play with a smaller stake you will have more chances of hitting the jackpot, as you're playing more rounds. You can also play the game longer, which is generally more fun than losing a lot of money quickly.
You can test the slots with play money before betting real money. This will help you with your decision if you want to play the game for real money.
So, before you play, compare online slots and look at their average return to player. The higher the better, but it does not mean that you cannot win a lot of money in a slot that has a lower return to player and other games. However, if you want to have the best chances you should select a game with a higher payout percentage.
Set yourself a limit
Gambling can be very addictive, and it is important that you set yourself a limit of what you are willing to lose. Keep in mind that everyone can lose their money in the casino. Before you start playing you should get yourself a limited amount of what you're willing to spend on entertainment.
In case you have lost the money you should never try to make up losses by playing more. The game would then lose its entertainment value, and you will find yourself in a situation you did not want to be in. Stick with your budget and you will be satisfied, even if you lose the money. ⇒ Responsible gaming
Slot myths
There's always a lot of myths around gambling, such as when to play, lucky charms and superstition. Keep in mind that basically all these myths and superstitions are not true, and the outcome of each and every spin is absolutely random.
For example, playing at a progressive jackpot and getting the chance to hit that jackpot can be lower if you play with the lower stake. This doesn't mean that you don't have a chance at all.
In many games it doesn't make a difference whatsoever, so you should be careful about the games you are playing. The best is to read reviews about the slot games first, learn the rules, and then try them with play money.
How to beat the slot machine
As I said before, there is no way of manipulating the outcome of a game by applying a strategy. However, you will have a better chance of winning if you familiarise yourself with how the game really works. The variance, return to player and especially skill bonus games are good starting points on how to play the slots and have a chance of winning.
If you don't know the game you are playing, you might make mistakes that could have been avoided in the first place, and you might loose your money more quickly. So, try the game for free, study the rules (there are not that many) and read slot game reviews to find out what the special features of the game are, and if it's worth playing. With this you are more likely to have a good time when playing slots online.
FAQ for slots myths
There are no sure strategies to win at slots, they are random games of chance. Some slots allow you to select betting strategies, which increase or decrease your stakes, but the chances of winning are always the same. Read more about the strategies here.
Winning at online slots is done when you get a winning combination of symbols, a they are shown in the paytable of the game. The games are completely random, and your chance to win is the same in every spin. Slots have different risk levels, determined among others by the volatility or variance.
No, you cannot. This may have been possible in the past, but casinos have now excluded many games to be played with bonus money, or the use of bonus funds to play through to trigger special bonus features with item collections. If you play like this, and then win, the casino will likely void your winnings, and kick you out of the casino even.
The volatility (variance) determines the hit-frequency of the slot and how often you'll win, and how much. A lower variance means more frequent low-value wins, with the occasional big win. A high variance means lesser winning combinations but higher possible wins when there is a combination. Read more about the volatility here.
There are no sure ways to beat a slot, and no strategies that you can apply to win at the game either. You need to see an online slot for what it is: a game with a random number generator that gives you the chance to win some money. Remember, that you can always lose your money too.
No, under no circumstances should you buy a slot machine strategy, they don't work! Slots are operated with random number generators that are random. There are no sure-shot strategies for slots. Read more about the myths, and scams with slots here in this article.