Date published: 17.09.2022
Most Popular Table Games at Online Live Casinos
Live casino tables are extremely popular at online casinos, so it's no surprise that the variety of tables and the number is increasing constantly.
There are a few live casino studios that host table games with real dealers, although Evolution Gaming is by far the largest. The tables can be found at almost every online casino nowadays.
Although Evolution Gaming dominates the market of live casinos, there are also many other studios, including Ezugi, Pragmatic Play, Vivo and Authentic Gaming who operate a few interesting tables with popular games.
In this article, we'd like to highlight some of the most popular games from Evolution Gaming, as these are commonly found that the casinos.
Casino Hold'em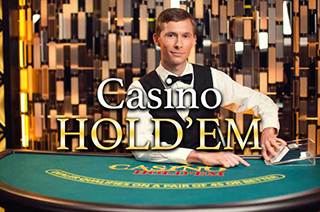 Texas Hold'em poker has become increasingly popular over the last couple of decades. It's no surprise that a number of variants have found their way into casinos, as many players enjoy the solitary version of this popular poker game.
The standard Casino Hold'em table is one of the most popular casino poker games. In this game, you play against the dealer, and whoever has the better hand will win the game.
Aside from the Ante and Play bets, players also have the option of Aces or Better bonus bet that offers some interesting payouts, depending on the card hand achieved from the first five cards dealt. The maximum payout is 100:1 if you manage to get a Royal Flush.
Super Sic Bo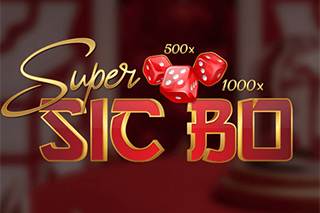 Dice games are particularly popular with players from Asia, but there are growing in popularity with players from all over the world.
Super Sic Bo is played with three dice, and offers many betting options for different outcomes. Payouts vary depending on the probability of the dice roll. You can place your bets on the numbers you think will be rolled.
What makes this game particularly interesting is that some multipliers are added to random fields after bets have been placed, and they can increase payouts significantly, up to a maximum of 999:1 for a specific Triple, which would normally pay 150:1.
Infinite Blackjack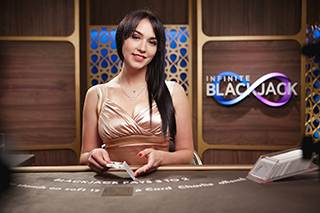 Blackjack is one of the most popular card games at casinos worldwide. At online casinos players have the option to play regular blackjack if they find a free seat at one of the many tables, but they can also play Infinite Blackjack, which allows for an unlimited number of players to be seated at the table.
All players are playing with the same cards, but everyone can make their own decisions on how they wish to proceed.
This game also offers four additional side bets that players can choose to bet on after they've played the initial main bet. The side bets include a bet on certain card combinations which can include either the player's cards, or the players two cards and the dealer's upcard. You can also place a bet on that the dealer goes bust. Payouts of these side bets vary, and depend on the poker combinations achieved.
Infinite Blackjack is a thrilling game that allows players to always find a seat at the blackjack table, and play the game together with other players.
Lightning Roulette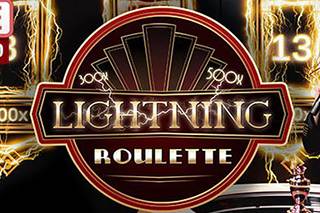 Another very popular game at casinos is Roulette. You can find many standard roulette games and variants, of which Lightning Roulette is by far the most popular.
This table game is part of the Lightning series from Evolution Gaming, and adds 1-5 additional multipliers to random numbers in every round. These multipliers can increase payouts between 50x and 500x.
This variation adds a whole new level of roulette betting options, making it very popular with players.
Crazy Time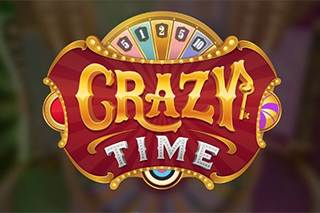 Wheel of Fortune games have always had a special place in the hearts of players. While Evolution offers a few of these games, Crazy Time is by far the most popular.
Thousands of players are hoping that that the wheel will land on one of the four bonus game fields.
You have a total of eight betting options: four are numbers of fields and four bonus games. After players have placed their bets, the game starts. First, a special bonus wheel is spun and can increase the payouts.
The bonus games are what makes the game really interesting. Cash Hunt, Pachinko, Coin Flip or Crazy Time can all lead to the big win every player hopes for. They also make the game a lot more entertaining and versatile, as it's not just a simple wheel-spinning game.
Monopoly Live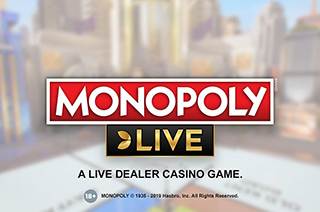 Another very popular Wheel of Fortune game, based on the Dream Catcher wheel is Monopoly Live. In this licensed table game, players can bet on six different options, including two bonus games.
The 2 Rolls and 4 Rolls bonus games are played on a 3D board game, and players move along the board to collect cash prizes and multipliers.
Speed Baccarat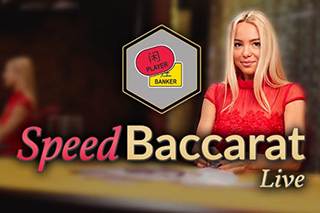 Speed Baccarat is a popular card game in which the players can bet on several options and take their guess which side will have the better card hand with the value closest to 9, which can consist of up to 3 cards.
You can bet on the player or the banker to win the hand, but you can also place a bet on a tie or that either of the sides have a Pair.
Although Baccarat Live is very popular with players from Asia, it is gaining popularity in the rest of the world as well. This fast-paced card game is easy to learn, and doesn't have too many complicated betting options.
As you can see, Evolution Gaming offers a broad variety of table games. If you're keen on trying them out now, you can take a look at our recommended casinos with Evolution Gaming, and watch the game tables for free before betting real money.