Date published: 24.12.2022
Genesis Global Ltd files for insolvency and closes operation in Malta
Online gaming company Genesis Global Ltd has just filed for insolvency ↱ with the Maltese courts.
Their operations in Malta are being closed, and 140+ employees had been laid off, just days away from Christmas. Employees were told that they can't even expect to receive their December salary.
Employees are now urged to find new employment, if they haven't done so already, and they can expect support and assistance of the Maltese government's iGaming Council.
Difficulties over many months
The company has been in trouble for a while, failing to pay many of their affiliate advertising partners since April, leaving some markets, and letting go of dozens of employees in recent weeks.
Earlier this year, Genesis Global Ltd was fined £3.8 million by the UKGC ↱ for failings in adhering with regulations concerning social responsibility and anti-money laundering measures in 2020.
This fine may have led to the downfall of the gaming giant, who operate 15+ casino brands in many markets, including Spain and Sweden.
On December 2nd, they surrendered their UK license and stopped accepting players from the United Kingdom.
On December 6th, CEO Ariel Reem left the company after eight years in the leading position. He co-founded the company in 2014, together with Da Degev, Gal Thein and Yoav Dotan. Other directors resigned in recent weeks as well, their departures made the company's problems even more evident.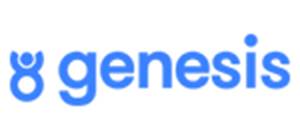 What happens to player deposits at Genesis' casinos?
Even though the casinos are still open to many markets, and players appear to be able to deposit and play, we don't recommend playing at their online casinos anymore.
You may have already received an email to your registered address informing you of market closures, but if not we recommend you log in to your account(s) and check.
If you're a player at one of Genesis' brands, you can still log in to your account and retrieve your funds.
Players from the UK have until the 30th of December to withdraw their funds from their player accounts.
It is not clear at the moment, when or if they will close all their brands in all markets for good, so we suggest you keep an eye out and withdraw your funds as soon as possible.
Player's deposits should legally be kept in separate accounts from company operation accounts, so you should be able to retrieve your money.
Filing a complaint with the regulator
Is Genesis not paying you? Do you have outstanding payment from them that they are withholding? In this case you may be able to file a complaint ↱ with the MGA.
We hope that Genesis Global will honour paying the funds to their players in full.