Swiffy
Swiffy Casinos and Guide for Deposits and Withdrawals

Swiffy ↱ is a new payment service provider for users in South Africa that offers different payment services that users can use to make payments using their phone, or via direct bank transfer.
Different services include Swiffy EFT ↱, which allows them to make easy payments directly from their bank account through the EFT (Electronic Funds Transfer) service. Merchants can include the gateway on their website, and payments are processed immediately.
Users in South Africa can use Swiffy EFT to make deposits and withdrawals to online casinos, as some operators have started accepting Swiffy payments, and most South African banks are supported.
Casinos with Swiffy EFT CallPay in 2023
This list provides you with online casinos that accept Swiffy for the deposit and withdrawal. These casinos are recommended, as they have a valid license, good reputation with their players, and they offer a fantastic game selection and fair bonuses. See our casino reviews to find out what they have to offer.
Unfortunately, there are no casinos available at this time that accept players from your country.
How does Swiffy EFT work?
The Swiffy EFT service is an intermediary between your bank and the merchant. Payments can be made directly from your bank account and they are immediately credited to the merchant.
Many South African banks participate in the EFT system:
ABSA
FNB
Capitec Bank
TymeBank
Bidvest Bank
African Bank
NedBank
Investec
Standard Bank
Old Mutual Bank
This effectively eliminates bank processing times and it's a cost-effective payment option, as payments are processed in Rand. As long as you're making a payment in Rand to an account in Rand, no conversion fees will apply.
Swiffy EFT service is used by connecting though the service gateway to your bank account and then confirming the payment.
Your balance is automatically checked, which means that you won't be able to spend more than you have. The payment is debited directly from your account.
Their other services include SwiffyPay or SwiffyBuy, which allow users to make payments through their phone by using Whatsapp. However, this option isn't possible with online gambling payments.
Advantages and disadvantages of using Swiffy EFT at casinos
Payments within minutes
Easy bank transfer payment
Many South African banks participate
No currency conversion fees apply to payments in ZAR
Payments appear on bank statements
Company is still new
How to use Swiffy EFT for the casino deposit
Swiffy payment services are only available to users in South Africa. Making a casino deposit with Swiffy is easy and convenient if you wish to transfer funds directly from your bank account. Follow these steps to make the Swiffy EFT payment.

1. Register a player account at a trusted Swiffy casino.

2. Select Swiffy Bank Transfer for the casino deposit from the list of available payments.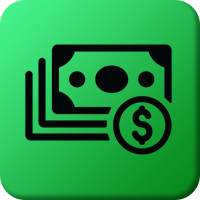 3. Enter how much you wish to deposit and continue to the next step.

4. Select your bank and continue to log in with your online banking credentials.

5. Confirm the payment with your online banking security feature.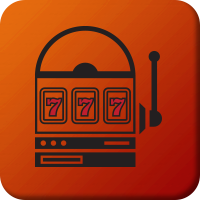 6. Once the transfer is processed the money will be credited to your player account within a few minutes.
Casino withdrawal with Swiffy
Similar to the deposit, you can also use Swiffy to withdraw your casino winnings to your bank account. To do this, select bank transfer from the withdrawal method list, enter the amount, including personal details, such as your bank branch code and your account number.
Once the withdrawal has been processed by the casino operator you'll get the money sent to your bank account.
Conclusion
Swifft EFT payments are a good option for players who don't wish to use credit cards to make casino payments, or any other payment options that may incur fees. It's a quick option to pay merchants or casinos, and have the amount charged directly to your bank account.
It's not necessary to use a credit card, and payments are processed in Rand, which also means you won't have to pay conversion fees.
Payments are safe, as the company doesn't store any of your online banking information either, but they act as an intermediary charging your account on behalf of the merchant. But remember that these transactions will appear on your bank statement, so if you wish to use a more discreet method, you might want to consider an e-wallet like Neteller or Jeton.
Swiffy EFT FAQ
Swiffy processed payments in South African Rand (ZAR) which eliminates currency conversion fees
Swiffy is usually free for users, but in some cases the merchant may pass on their fees to the users. Many online casinos offer free deposits, but instead charge a fee for the withdrawal. Check the casino's payment policies to learn more about their fees.
Swiffy EFT services are a popular payment option in South Africa, and people can use it to make instant bank transfers to online merchants and casinos. You can use Swiffy at online casinos to quickly fund your player account and start playing casino games within moments.
The bank transfer option is convenient, as you won't have to enter your card details online, and the payments are charged directly to your bank account once confirmed and accepted by the bank.
Sending and receiving money through the Swiffy EFT service is instant. Once you make the deposit, and it's confirmed by your bank you can start playing the games within a few minutes.
Regarding the casino withdrawal, keep in mind that casinos have their own processing times and they need to verify and check every withdrawal a player makes. They may also ask you to verify your identity before they process a withdrawal, which is part of KYC security checks to prevent fraud, and most licensed casinos will have to perform those checks with their players.
Once the casino has processed your bank transfer it will only take a few minutes for it to show up in your bank account.
There are not many mobile online casinos available that accept Swiffy EFT payments for the deposit and withdrawal yet, but the number is likely to grow in the future. We present to you the best ones here at CasinoDaemon.com, and you can read our reviews to find out more about these trusted online casinos.
Swiffy payment services are offered by Swiffy Pty Ltd, a fintech company founded in 2020, and based in South Africa, with offices in Durban and Cape Town. Although the company is still relatively new, it's quickly growing in numbers of user as their service is very attractive and convenient to use.
Players from South Africa are often offered a casino bonus at online casinos. Sometimes, casinos exclude certain payment options from bonus money, but Swiffy isn't one of them. This means that if you're eligible for a bonus you can get a casino bonus with Swiffy as well. Find welcome bonuses for South African players here in our review!
Swiffy payments are very safe for the player and the merchant alike. They are processed through encrypted connections and compliant with the PCI-DSS standard for electronic payment gateways.
You will only need to log in to your online banking. The payments need to be confirmed before they are processed, and you won't have to use a credit card, which helps to prevent card fraud.
The company is transparent about their privacy and data protection policy as well, and you can read more about it on their website.