Date published: 28.09.2019
Microgaming announced closure of Poker Network
If you've ever played online poker, you may have heard of the Microgaming Poker Network (MPN), one of the world's oldest and largest poker networks. On September 20th, 2019, Microgaming announced that they will sadly close the Poker Network next year.
There is no definitive date yet as to when the poker network will be shut down, but it's expected to close some time between the second and third quarter of 2020. Reason for the closure is that the poker network no longer fits into the business strategy of Microgaming. A recent long-time evaluation concluded that it's not viable.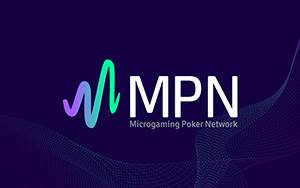 Partners of the Microgaming poker network
There are many gaming operators who offer their players access to the poker network, including Guts. They, and all other partners will now start looking into a different supplier for poker, so that they can continue offering their players the option to play online poker against other players once the MGN has been shut down.
Until the closure, players can still continue playing poker in the network and withdraw their money as usual, until the network closes. Microgaming will also work together with their partners to make transition to a new poker network smooth and easy.
MPN Poker Tour in Malta 2019
There are no changes to the Microgaming Poker Tour that will be hosted in Malta between 15-22 October 2019. Players can attend the tournament and play as usual. Microgaming warrants that all players who have won a seat and package will get the expected service.
Source: Microgaming ↱