Pay N Play
Pay N Play Casinos | Deposits and Withdrawals With Your BankID

Pay N Play ↱is a payment product from the Swedish fintech company Trustly. Pay N Play was introduced in 2015, but gained more recognition in recent years, when their payment service was expanded to more countries.

Pay N Play's motto is "Play without delay!" - and they deliver what they say! It's an innovative payment option that eliminates the need to make a separate registration at the casino, as your player account is registered while you make the deposit.

The registration is carried out through your BankID and Trustly transmits KYC information directly to the casino, which verifies your identity at the casino operatro when the payment is made.

Pay N Play is currently only available for players from Sweden, Finland, Germany and Estonia, but the company is working on expanding their product into more markets.

Trustly is an established payment provider, based and regulated in Sweden, operating since 2008, and current available in around 30 countries. Trustly offers an instant banking payment option allowing users to make quick bank transfers to online shops and also many online casinos. Trustly payments are available in many countries, and not as limited as Pay N Play payments. You can take a look at Trustly casinos here.
Top Pay N Play Casinos in 2023
You can find some of the best online casinos with Pay N Play BankID registration in the list below.  These online gambling operators are fully licensed by strong regulatory bodies, including Malta, Sweden and the UK. They also have a good reputation with the players, and in our casino reviews you can find out more about what the casino offers regarding games, bonuses, terms and other important information regarding the payments.
Some casinos offer Pay N Play as the only payment method, and some others offer it alongside other methods, allowing users to choose if they wish to use Pay N Play, or another payment option.
♠ 24/7 customer support
♠ Withdrawals are processed fast
♠ Games on Desktop: 4000 | Mobile: 3800 ♠ USD accepted: ✓ ♠ English Website: ✓
♠ Casino, Live Casino, Slots, Card Games, Jackpots, Table Games
Visit
(T&Cs apply)100% up to €/$100 + 25 Extra Spins

18+ | Please play responsibly | Operator's T&C apply.
*Bonus T&Cs apply! Accuracy not guaranteed, terms can change any time.
How does Pay N Play work?
Pay N Play eliminates the need to go through the process of registering a player account at the casino. Filling out the form usually includes entering personal information, such as your email address, password, address, name, gender, date of birth and more. To finalise the registration the provider will send you either an email or SMS with a verification code.
Once the registration is complete you can make a deposit and start playing the games. Later, when you wish to withdraw your winnings, or even sometimes before or after you've made the deposit, the casino operator will require you to verify your identity with them.
Pay N Play combines all these steps into just one! You simply make a deposit through Pay N Play at the BankID casino of your choice, and the registration of the account AND the verification are done in the background.
The deposit is made through Trustly and your online banking, and the payment directly paid from your bank account. The casino operator will receive important information about your identity, and create the player account in the background.
As your bank has already carried out crucial KYC (Know Your Customer) procedures and verified your identity, your casino player account will be verified automatically. This means that you won't have to send the casino operator your documents, which is often perceived as some hassle from the players.
Supported Pay N Play banks in Finland
If you're a resident of Finland, you can use Pay N Play with one of the following banks and register/deposit with your BankID:
Nordea
OP
S-Pankki
Danske Bank
Säästöpankki
POP Pankki
OmaSp
Aktia
Handelsbanken
Ålandsbanken
Supported Pay N Play banks in Sweden
Swedish bank account holders can register Pay N Play casino accounts with the following banks:
Swedbank & Sparbankerna
Nordea
SEB
Handelsbanken
Länsförsäkringar
Danske Bank
Skandiabanken
ICA Banken
Sparbanken Syd
Advantages and disadvantages of using Pay N Play at casinos
Casino registration process is combined with the deposit
Withdrawals are processed very fast, often within 15 minutes
No fees for users
No need to send verification documents to the casino
Payment is made directly from the bank account and shows up on statements
Not yet available in many countries
How to use Pay N Play for the casino deposit
It's very easy to make a deposit to the casino with Pay N Play, as you simply need to make an instant bank transfer using your online BankID. You can follow these steps outlined below:

1. Choose a trusted Pay N Play / BankID casino.

2. Select your bank from the list of supported banks.

3. Depending on the bank, you'll have to follow different steps to effect the payment. Trustly will then not only process the bank transfer, but also automatically transmit your personal information (secured) from the bank account to the casino operator, who in turn is able to register your player account in the background without you having to enter all your personal details.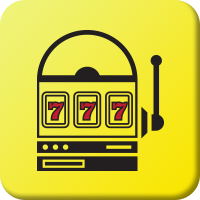 4. Once the payment has been processed, your player account is created automatically, and the amount credited to your account. You can then start playing casino games for real money.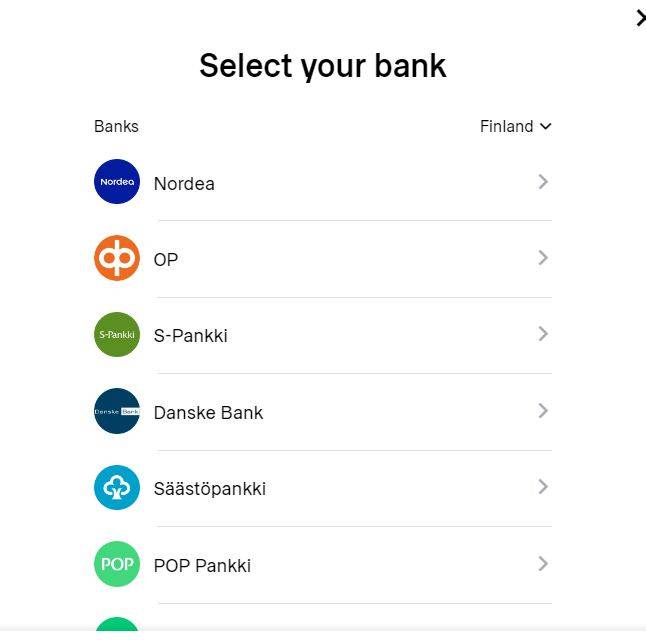 Using Pay N Play registration with BankID also means that you won't have to verify your user account at the online casino. Trustly will automatically confirm your identity to the casino, as your identity has already been verified by the bank. Since KYC at Banks is very strict, and no one can open anonymous bank accounts, the casino operator can trust that the bank's KYC process has been completed, and no further verification is necessary.
Pay N Play is very safe, as transmitted information is secured through SSL and your payments have to be confirmed through your bank's security feature, such as a unique transaction number. This helps to prevent payment fraud.
Casino withdrawal with Pay N Play
A casino withdrawal with Pay N Play is very straightforward. Since the verification of your identity has already been completed when you made the initial payment, you won't have to send any additional information to the casino operator.
So, no more scanning documents, or taking selfies with your phone… simply request the withdrawal of your winnings from the casino by following the steps on-screen to initiate the withdrawal.
Most Pay N Play casinos process your withdrawal requests at super speed, and some even send you the funds just 15 minutes later.
Every withdrawal at a casino is subject to checks, and the casino will have to confirm the payment before sending it. Regulations from gambling regulatory bodies to prevent fraud and money laundering are still in place, and the gambling operators have to adhere to them.
For example, making a deposit and then immediately withdrawing it won't be allowed. A legitimate casino operator will have a minimum turnover of 1x regarding the deposit, that has to be met before a withdrawal can be initiated. This rule relates to money-laundering, as payments from casinos are classified as winnings. However, under certain circumstances a refund from a casino may be possible.
The minimum turnover means you'll have to play the deposited amount at least once in the games, and only afterwards you can request to cash out winnings.
More rules and checks will apply if you've played with bonus money, as bonus funds are subject to wagering and other terms. Bonus money itself cannot be cashed out, and it has to be converted into cash first. Online casino operators have many rules and terms regarding how you can play the bonus, so make sure you read the terms carefully. Learn more about bonus wagering here.
Conclusion
Pay N Play is a very convenient payment option for users in Sweden or Finland, with a bank account at a participating bank. Using this combined deposit and registration method makes playing the games much faster, and you won't even have to send the operator your verification documents, as your identity is already confirmed through the operator and the bank.
A Pay N Play deposit with your BankID is especially suited for players who enjoy quick deposits and withdrawals, and the least amount of hassle with the registration or verification. However, there aren't many online casinos available accepting Pay N Play, which means your choice is more limited.
A small drawback is also, that these payments appear on your bank statement. So, if you don't mind transactions to gambling websites appearing on your bank statement, then Pay N Play is good for you.
For users, who wish a little more privacy, many other payment options are available, including e-wallets such as Neteller or Skrill. Depending on your country of residence you can also be offered many other options, including Paysafecard vouchers, Zimpler mobile payments or other types, that you can find in our payments overview.
Pay N Play FAQ
The good news for users of Pay N Play is that it is free of charge to use. The casino operators offering this payment option carry the charges for their players.
Pay N Play is one of the fastest payment methods currently available. You can send and receive money within minutes. But what makes the payment type even faster is, that the account registration at the casino is done automatically when you make the payment, and your bank will confirm your identity at the same time. This saves even more time, and users can enjoy a lot less hassle when playing casino games online.
You can find many licensed online casinos accepting Pay N Play registration with Bank ID. Most operators offer this option to players from Sweden and Finland. Some of the best Pay N Play mobile online casinos are listed on this page.
Pay N Play is a very convenient option for casino players in Sweden and Finland who wish to make a bank transfer to the casino and also enjoy a faster registration and verification process.
Using Pay N Play is not just faster than other payment options, the user can simply skip the registration process at the casino, as well as the verification of their identity with the operator.
All the relevant information is automatically confirmed when you initiate the payment with your BankID, so all you need to do is to make the deposit with your online banking details, and you can start playing moments later.
The minimum and maximum amounts that you can transfer to an online casino in a single transaction with Pay N Play depend on the operator, but most accept payments from €10 / 100kr, or €20 / 200kr. The maximum varies by operator, but since Pay N Play is a bank transfer method, the amounts can be much higher and range from €5,000 to €50,000 / 50,000kr to 500,000kr per transaction.
As an incentive to try out the casino website, many operators offer new players a casino bonus that they can claim upon registration and first deposit. Whether or not you're eligible to receive a bonus depends on your country of residence.
When claiming the bonus you need to take a look at the terms and conditions, as some operators exclude some payment methods from bonuses. Pay N Play is usually not excluded, which means that you can get a casino bonus with Pay N Play, provided you're eligible to receive bonuses from the casino.
Pay N Play is a payment product from the Swedish financial company Trustly, who have been operating since 2008, and are regulated by the Swedish Financial Supervisory Authority (Finansinspektionen). The company enjoys great trust among their users, and ensures that their payments are carried out securely and safely.
Pay n Play is a very safe payment method, as every transaction made his secured through SSL encryption, and it has to be confirmed through your bank account as well.
Of course, you need to protect your online banking details, but as long as these are not compromised, you can use Pay N Play to make safe payments online at casinos.
The payment provider will also automatically transmit information to the online casino that is needed to register your player account, including your name, address and date of birth. The KYC procedure is automatically confirmed, as the details have been previously confirmed by your bank.
You don't need to worry that the bank will transmit any of your financial information to the online casino, as only relevant information about your person is transmitted, and nothing else.