Interac e-Transfer
Interac e-Transfer Casinos and Guide for Deposits and Withdrawals

Interac Corp is a company formed from the Canadian fintech companies Interac Association and Acxsys Corporation. Both companies have long-standing good track record and experience in the financial industry, spanning over 30 years in the financial market of Canada. They are one of the leading payment providers in Canada with an established position.
Interac Corp has agreements with many payment service providers, banks, merchants, credit unions and caisses populaires, including RBC Royal Bank of Canada, Scotiabank, CIBC, TD Canada Trust, HSBC, Tangerine Bank, BMO, Bank of Montréal and ATB Financial. You can use it with over 250 financial institutions.
Every day over 60 million transactions are processed, amounting to 6 billion a year, which is the result of the popularity and availability. Different payment services are available, including Interac Online and Interac e-Transfer ↱, which can be used to make payments to and from online casinos and many other online shops.
Top Interac e-Transfer Casinos in 2022
The list below offers you the best online casinos with Interac e-Transfer for casino deposits and withdrawals. Each casino has at least one valid licence and a good reputation with their players. We offer more information about these Canadian casinos in detailed reviews providing information about the payments, payment terms, fees, bonuses, terms and games available at the website.
♠ interesting bonuses and promotions
♠ established and trusted operator
♠ Games on Desktop: 3500 | Mobile: 3300 ♠ USD accepted: ✓ ♠ English Website: ✓
♠ Casino, Live Casino, Sportsbook, Bingo Rooms
Visit
Review
(T&Cs apply)Up to €400 for 4 deposits.

▼ More Details ▼


Deposit amount: €10 - €24: €10 reward
Deposit amount: €25- €49: €25 reward
Deposit amount: €50 - €99: €50 reward
Deposit amount: €100+: €100 reward
Wagering the deposit amount 20x credits the bonus to the real-money balance.
♠ Free of charge payments
♠ 24/7 Customer Support
♠ Games on Desktop: 1500 | Mobile: 1300 ♠ USD accepted: ✓ ♠ English Website: ✓
♠ Casino, Live Casino, Sportsbook
Visit
(T&Cs apply)100% up to $/€100 and other currency equivalents
*Bonus T&Cs apply! Accuracy not guaranteed, terms can change any time.
How does Interac e-Transfer work?
Interac e-Transfer is widely accepted as a payment method in at online shops in Canada, and many Canadian online casinos accept it as a payment method as well.
You can send and receive money from anyone with a mobile phone number or an e-mail address, or a bank account at a bank in Canada. You won't have to share any personal banking information with the receiving or the sending party, which makes payments really safe.
You can make fast and secure payments with Interac e-Transfer directly from your bank account, and you can send the payment to other bank accounts, online merchants or online casinos.
It's also possible to request money with Interac e-Transfer. Log in to your mobile banking or online banking and navigate to the tab to request money. You can request money from one of your existing contacts, or you can fill in the fields for e-mail address or a mobile phone number to request from someone else. Enter the amount and a message if you like, and send the request. The funds will be deposited into your bank account immediately after the recipient approved it.
Advantages and disadvantages of using Interac E-Transfer at casinos
Payments are processed through secured connections
Casino withdrawal is also possible
A good reputation and availability, and support from over 250 financial institutions
No fees from Interac
Only users with a Canadian bank account can use the service
Fees may apply from casinos
How to use Interac E-Transfer for the casino deposit
Making a deposit at an online casino with Interac e-Transfer is simple. You can follow these steps to make the payment.

1. Register a user account at a trusted Interac e-Transfer casino.

2. Select it from the list of available payment methods at the casino.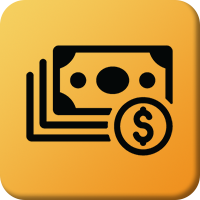 3. Enter the amount of your deposit.

4. Choose the account you wish to make the transfer from.

5. Confirm the payment with your online banking.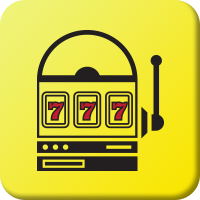 6. The recipient of the funds will receive a notification of the transaction, and the money will be available in your player account within moments.
Casino withdrawal with Interac e-Transfer
Participating online casinos also offer Interac e-Transfer for the casino withdrawal. Choose the payment method from the list of available withdrawal options, which you can see if you've previously used Interac to make the deposit at the casino as well.
You can then initiate a withdrawal of your winnings from the casino, and they will be transferred to your bank account after the withdrawal has been accepted and processed by the casino.
How long it takes to process the withdrawal depends on the casino and their policies. Keep in mind that a withdrawal is subject to a number of checks at the casino, but once it has been accepted by the casino, the money will be credited to your bank account within moments.
Conclusion
Interac e-Transfer is a convenient payment method for users who wish to make a fast bank transfer. This service is only available to users with a Canadian bank account, and transactions will also appear on your bank statements.
If you wish to make more discreet payments to online casinos, we recommend using a different service, such as the Neteller e-wallet.
Interac e-Transfer is safe to use, and very popular with casino players. The payment option is available at many Canadian online casinos as well, making it a convenient choice.
Interac e-Transfer FAQ
Interac e-Transfer handles payments in Canadian Dollar (CAD) and US Dollar (USD). You can also make transfers in another currency, but in this case conversion fees will apply which can be hidden in the exchange rate of the currency.
Interac e-Transfer is mostly free for users, and online casinos or other vendors often carry the fees for the service. The company itself doesn't charge any additional fees to the users. However, in some cases, merchants or casino operators transfer their cost to offer the service over to the user, so it's important to take a look at the payment policies of the casino before making the deposit.
As a Canadian casino player you have many options at your disposal to deposit and withdraw money at online casinos. Whichever method is best for you depends a lot on your own preferences, and if you prefer convenience and low fees, then an instant bank transfer option such as Interac e-Transfer is a good option.
You can make an instant casino deposit with Interac e-Transfer and start playing games for real money within moments. You can also use Interac e-Transfer for the casino withdrawal should you decide to withdraw your winnings back to your bank account.
Payments made with Interac e-Transfer are processed instantly. You can also make withdrawals of winnings if you've used it for the deposit previously. A casino withdrawal is subject to a number of checks, so bear in mind that it can take a few hours or days for the approval of the deposit. Once the casino operator approved the payment and processed it, you'll have it credited to your account within moments.
There are many mobile casinos accepting Interac e-Transfer , most of which also allow deposits in Canadian Dollar. Take a look at the best Interac e-Transfer casinos and information about the payment method here at CasinoDaemon.com.
Interac e-Transfer can be used to make higher transactions, starting from C$10 or C$20 at most casinos, up to C$2500, whereas the maximum amount also depends on the casino policy and your available funds.
Similarly, withdrawals with Interac e-Transfer are also subject to the casino's payment policies, including maximum transaction limits and general withdrawal limits. you'll Take a look at the casino's payment policies to learn more about the minimum withdrawal amount, which often starts from C$10 or C$20 at licensed online casinos.
Some casinos have maximum withdrawal restrictions, which can include daily, weekly or monthly limits. We provide information about the withdrawal limits in our casino reviews for each casino, or you can find them in the terms and conditions of the casino.
Interac e-Transfer  is a product from Interac Corp, an established fintech company that has been around for over three decades, which is cooperation of Interac Association and Acxsys Corporation. The company has their headquarters in Toronto, Canada.
Casino players from Canada are welcome at many online casinos, and they can also often claim a casino bonus. These welcome bonuses can also be claimed with an Interac e-Transfer  payment, as this payment option is usually not excluded.
Take a look at the bonus terms to find out if there are any restrictions. The T&Cs will provide information about the wagering requirements of the bonus, and it's very important that you read them if you decide to accept bonus money.
Interac e-Transfer payments are very safe, as they are secured through encrypted connections, and also because you won't have to share any personal or financial information with the recipient of the payment.
The company over 30 years experience in the financial business in Canada, which means that they can be trusted with safe payment processing.