ePro
ePro Casinos and Guide for Deposits and Withdrawals

The payment voucher ePro ↱ is a product from EMP Corp, who also offer other payment services such as CashLib vouchers and e-Wallet services. Their e-voucher is a convenient payment option for users who don't wish to pay at the casino directly with cards, or where card payments are not allowed to be used for online gambling.
Unfortunately, it's not a very common payment option in casinos, so you won't find many ePro casinos out there, but we have a few trusted casinos that offer payments with these vouchers.
Top ePro Casinos in 2023
Take a look at this list to find the best ePro casinos currently available. It's not a long list, but we hope that some more operators will add this payment option to their selection in the future. In our reviews you can learn more about the services and offers of the casinos, including payment terms and bonuses.
♠ Free of charge payments
♠ 24/7 Customer Support
♠ Games on Desktop: 1500 | Mobile: 1300 ♠ USD accepted: ✓ ♠ English Website: ✓
♠ Casino, Live Casino, Sportsbook
Visit
(T&Cs apply)100% up to $/€100 and other currency equivalents

18+ | Please play responsibly | Operator's T&C apply.
*Bonus T&Cs apply! Accuracy not guaranteed, terms can change any time.
How does ePro work?
ePro vouches that you purchase are kept in an e-wallet, and you can spend them from there. If you don't have an ePro wallet yet it will be automatically created with your purchase.
Through the wallet you can also spend more than one voucher at a time, or top up vouchers if you don't have enough.
To confirm the payment you'll need to use a credit or debit card. You'll then purchase vouchers which in turn will be immediately spent for the online purchase.
Advantages and disadvantages of using ePro at casinos
Secure and fast payments
Cards details don't have to be entered at the casino directly
Can be used with card that don't allow casino payments
Vouchers have to be purchased with a card prior to spending them
Limited amounts available, but vouchers can be combined
Withdrawals aren't possible
How to use ePro for the casino deposit
A casino deposit with ePro is easy and fast. We've outlined the steps needed in this short guide.

1. Register a player account at a casino that accepts ePro.

2. Visit the cashier and select the payment option.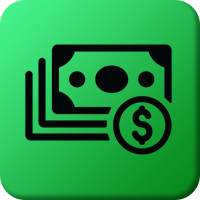 3. Enter how much you wish to deposit.

4. You'll be presented with a card payment gateway where you have to enter your card details.

5. Confirm the payment according to your card's security feature.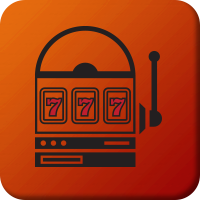 6. Once confirmed you can start playing casino games with your money.
Casino withdrawal with ePro
Due to the nature of the payment voucher, you won't be able to use ePro for the withdrawal. However, the casino will offer you alternatives that you can use to cash out casino winnings, such as a bank transfer or other method.
Conclusion
The e-voucher ePro may be a good alternative for users who don't have other options for the casino deposit, or who can't use their card to pay for gambling services. The voucher circumvents this restriction, as it will be a voucher purchase, and not gambling services. There are no restrictions on how you can spend the voucher.
Unfortunately, there aren't many casinos available that allow ePro payments, but most casinos offer other payment options, such as vouchers or e-wallets. Depending on your country of residence you'll have several options available, and if you have a specific one in mind you can take a look at our payments page for more options.
ePro FAQ
An ePro electronic voucher is only available in Euro currency, from values between €0,01 up to €250.
Purchasing an ePro voucher through the gateway is free of charge for the user, but some casinos apply their own fees. You'll need to take a look at the casino's payment and fee policies to find out if they charge you for using such a voucher.
An ePro payment is instant, and once processed you can start playing your favourite casino games.
There are some mobile online casinos with ePro as a payment method, and you can find them here at CasinoDaemon.com, along with detailed reviews about the casino operators. Each of the casinos presented here has a valid license and a good reputation with players.
The minimum and maximum amounts that can be transferred to a casino mostly depend on the casino's policies. Most casinos accept a minimum of €10, and although the voucher maximum is €250, you can combine multiple vouchers for one transaction. However, keep in mind that you can also set your own deposit limits at casinos, which affect how much you can deposit.
EMP CORP S.A. is a company based in Luxembourg. They were founded over 10 years ago and have established themselves as a trustworthy e-commerce payment provider.
The e-voucher is issued by CFS-ZIPP Ltd, a UK-based company with a registered address in London, and which is authorized and regulated by the Financial Conduct Authority of the UK.
A casino bonus is often offered to new and existing players from select countries. You can find out if you're eligible to claim such a bonus by visiting the casino. Once you make the deposit with ePro you may be able to receive this bonus provided ePro payments are not restricted from bonus money. The bonus terms and conditions will give you more insight.
The payment method ePro is a generally safe payment method, as transactions are transmitted through secure channels and the issuer has a UK FCA license. Make sure that you keep your e-wallet login and password safe, especially if you have vouchers stored in the wallet.