24.03.2014 written by Alice Kinlan
Man loses $500,000 at casino in Las Vegas, is now suing
Mark Johnston from California is a regular player at the casinos. Every year, the businessman goes to Las Vegas on the weekend of the Super Bowl. This year however, didn't turn out as entertaining as he wanted it to. He lost half a million Dollar at The Grand in downtown Las Vegas, and is now suing the casino for letting him play heavily intoxicated.
The player claims that the casino has not only let him play intoxicated, they also served him more drinks, and lent him large amounts of money. The laws in Nevada state, that a casino is obliged to not let visibly intoxicated persons participate in money games. Based on this law, Mark Johnston is now suing the casino.
$500,000 lost in 17 hours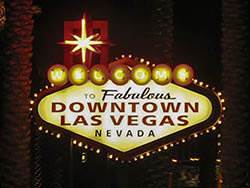 When Mark Johnston started playing pai gow and blackjack at The Grand, he had already drunk about ten drinks. The casino then continued serving him one free drink after the other while he played at their tables, 20 additional drinks in total.
Witnesses and surveillance tapes confirm his statement of being so drunk, that he couldn't even read the card values any more, having slurred speech, and dropping chips. The casino however, lent him a total of $500,000 (about £298,000) to continue playing, and they didn't stop him. Johnston claims, that he didn't know how much he had lost, until the next day, and that he blacked out during game play.
The Grand Las Vegas casino on the other hand doesn't agree with his claim, instead, they say, he is just trying to avoid paying his half million Dollar debt to them. The Nevada gaming control board is now investigating this matter.