Coinspaid
Coinspaid at Online Casinos | Guide for Deposits and Withdrawals

CoinsPaid ↱ is a crypto currency wallet that can be used to store crypto currency and trade it with fiat currency or other crypto currencies.
The international website is available in many languages, including English, German, Spanish and Portuguese. The wallet is available to users from most countries in the world, but there are some restrictions. For example users in Germany cannot use the wallet. However, the operator is currently working on acquiring the necessary licence for the German market.
The wallet supports many crypto currencies, including Bitcoin, Litecoin, Dogecoin, Bitcoin Cash, Ethereum, Ripple and many more. The wallet also supports many fiat currencies (full list below).
There are currently over 200 partners using CoinsPaid services, among them also a number of online casinos.
However, not every casino also supports payments in every cryptocurrency that CoinsPaid offers. Accepted cryptos vary with the operators.
Top Coinspaid casinos in 2023
This list gives you an overview of the best online casinos with CoinsPaid as a payment option. You can use it to deposit and withdraw different crypto currencies to your player account.
♠ fast withdrawal within 1 hour
♠ many crypto currencies accepted
♠ Games on Desktop: 4000 | Mobile: 2000 ♠ USD accepted: ✓ ♠ English Website: ✓
♠ Casino, Live Casino
Visit
20 Signup spins for select countries, €500 (5 BTC) welcome package over 4 deposits + 180 Free Spins

▼ More Details ▼




1st deposit: 100% up to €100 (1 BTC) + 180 Free Spins, 2nd deposit: 50% up to €100 (1 BTC), 3rd deposit: 50% up to €200 (2 BTC), 4th deposit: 100% up to €100 (1 BTC)

18+ | Please play responsibly | Operator's T&C apply.

♠ Withdrawals are processed very fast
♠ interesting bonuses with fair terms
♠ huge selection of games
♠ Games on Desktop: 3200 | Mobile: 2800 ♠ USD accepted: ✓ ♠ English Website: ✓
♠ Casino, Live Casino
Visit
Up to €/$500 (5 BTC / 200 ETH) over 4 deposits and up to 225 extra spins

▼ More Details ▼


1st deposit: 125% up to €/$125 (1.25BTC) + 180 extra spins
2nd deposit: 50% up to €/$125 (1.25BTC)
3rd deposit: 50% up to €/$125 (1.25BTC)
4th deposit: 100% up to €/$125 (1.25BTC) + 45 extra spins
(other currency equivalents apply)

18+ | Please play responsibly | Operator's T&C apply.

♠ Payments are processed within 24 hours
♠ 24/7 Support
♠ Focus on Crypto Currencies
♠ Games on Desktop: 1000 | Mobile: 800 ♠ USD accepted: ✗ ♠ English Website: ✓
♠ Casino, Live Casino
Visit
up to 4BTC over 4 deposits + 150 Free Spins

▼ More Details ▼


1. Deposit: 150% up to 1 BTC or 10BCH/ETH or 50LTC +150 Extra Spins
2nd, 3rd and 4th deposit: 50% up to 1 BTC or 10BCH/ETH or 50LTC or 2 Mio DOGE

18+ | Please play responsibly | Operator's T&C apply.

♠ bonuses with good wagering requirements
♠ established operator with a good reputation
♠ Games on Desktop: 2000 | Mobile: 2000 ♠ USD accepted: ✓ ♠ English Website: ✓
♠ Slots, Jackpots, Live casino, Blackjack, Roulette
Visit
Review
(T&Cs apply)Up to €/$300 over 2 deposits + 100 free spins

▼ More Details ▼


1st deposit: 100% up to €/$100 + 100 free spins
2nd deposit: 50% up to €/$200

18+ | Please play responsibly | Operator's T&C apply.

♠ huge selection of casino games
♠ 24/7 customer support
♠ Games on Desktop: 6000 | Mobile: 5000 ♠ USD accepted: ✓ ♠ English Website: ✓
♠ Slots, Jackpots, Table Games, Live Casino
Visit
(T&Cs apply)Up to $700 over 3 deposits + 150 extra spins

▼ More Details ▼


1st deposit: 100% up to $225 + 150 extra spins
2nd deposit: 75% up to $225
3rd deposit: 100% up to $300

18+ | Please play responsibly | Operator's T&C apply.
*Bonus T&Cs apply! Accuracy not guaranteed, terms can change any time.
How does CoinsPaid work?
You can register for two different wallets. One is a personal wallet for individuals and the other for businesses to receive crypto payments. Business users have a different backend with other options. This article will cover the personal wallet and explain how to use it.
You will need to first verify your e-mail address, and then set up 2-factor authentication. You can do this by scanning the displayed QR-code with an authenticator app on your smartphone. Google Authenticator is a popular choice. It will then generate a one-time pass code allowing you to log in. You can download the Google Authenticator for free in the Play Store and App Store.
For full use of the account you will need to verify your identity with the provider. Until you do so you will have a limited withdrawal limit of €1000 per month and won't be able to use all account features.
The account verification is a requirement of the regulator under which the company is licensed to provide financial services. It has the aim to prevent money laundering and terrorist financing. You'll need to send the operator a few official documents, including:
A scan or photo of a government-issued ID or passport
A selfie with you holding the identity document
A proof of addres
You'll only be able to use the account after it was verified.
In the account information tab 'Portfolio' you can activate fiat and crypto currencies, which will then appear in your wallets.
You can exchange currencies within the wallets, and for example buy and sell crypto currency for fiat or other cryptos. Find the list of all accepted fiat and crypto currencies below.
You can also store address keys in the CoinsPaid address book, which makes payments to the same address much faster and more convenient.
Although there is no CoinsPaid App available yet, you can login through the browser on your mobile device and use all functionality. The company is currently working on the development of a mobile App.
You can deposit money into the account by selecting the currency you wish to transfer. Currently, only deposits with crypto currencies are possible. The company is working on implementing the use of debit and credit cards for fiat currency.
You can send and receive crypto currency through the wallet. The two arrows in the menu allow you to exchange currencies and crypto currencies between the wallets.
Advantages and disadvantages of using CoinsPaid at casinos
No fees for users when sending within CoinsPaid ecosystem
Recurring payments can be set up
Multicurrency accounts supported
Crypto exchange
Many crypto and fiat currencies supported
Account verification is needed to lift limits and deposit
Depositing funds only with crypto currency possible, cards payments are in development
Some countries are excluded
How to use CoinsPaid for the casino deposit
Some casinos accept crypto currency for payments. It can be either as an account currency, or when the crypto payment is automatically converted into the chosen fiat currency. To make a crypto payment with your CoinsPaid wallet, follow these steps: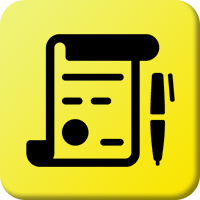 1. Register a player account at a trusted CoinsPaid cryptocasino.

2. Go to the depositing page of the casino, and select your cryptocurrency.

3. You will likely be presented a QR code that you can scan with your phone, or a unique address-key. This code is linked to your casino player account, and you can enter it by copying and pasting.

4. Confirm the payment in your cryptowallet.

5. A payment made to this key is credited to your casino account, and it will only take a few minutes to be processed.
Casino withdrawal with CoinsPaid
Since you can send and receive funds to your CoinsPaid wallet you can also use the payment method for the casino withdrawal. To initiate the withdrawal, enter the unique address shown in your CoinsPaid wallet in the field for the currency.
Remember, that bonus money cannot be cashed out, the wagering requirements of the bonus need to be fulfilled first. Once the funds are released by the casino, the transfer will only take a few minutes.
Conclusion
CoinsPaid is a convenient crypto currency wallet that lets you store lots of different currencies. Not just crypto, but also many fiat currencies. Although you can currently only make deposits with crypto currencies, the company is working on making direct bank card payments available too.
We see a lot of potential with this wallet provider, but they still have to stand the test of time and prove that they are reliable.
Coinspaid FAQ
CoinsPaid wallets supports the crypto currencies:
Bitcoin
Litecoin
Dogecoin
Bitcoin Cash
Ethereum
Neo
Ethereum Classic
Ripple
Cardano
TBTC
GUSD
Augur
Leirel
WTS
PSQ
Barthor
Dealtex
Bitbook Gambling
TrueFlip
RubTether
Osmium Investment Coin
Infinity Economics
Tether USD
Tether EUR
Binance Coin
Azbit
Bitcoin SV
Al Coin
FunFair
Stasis Eurs
USD Coin
And the fiat currencies:
US Dollar
Canadian Dollar
Swedish Krona
Australian Dollar
Euro
Norwegian Krone
Swiss Franc
Russian Ruble
Chinese Renminbi
Japanese Yen
New Zealand Dollar
Mexican Peso
Argentine Peso
Brazilian Real
British Pound
Indian Rupee
South Korean Won
Thai Baht
Vietnamese Dong
Indonesian Rupiah
Malaysian Ringgit
Peruvial Sol
Chilean Peso
Kazakhstani Tenge
Ukrainian Hryvnia
Czech Koruna
Polish Zloty
South African Rand
Using CoinsPaid to make payments for services or goods within the CoinsPaid ecosystem, or to online casinos using it, is free of charge. However, it is important that you take a look at the payment policies of the casinos, as they may charge a fee for making the payment or receiving it. Sending funds to other wallets will incur transaction fees.
Sending money with CoinsPaid is instant and the transfer is carried out within a few minutes. A casino withdrawal is subject to casino processing times, as the casino will check the withdrawal first. This can take a few hours or days, and depends on the casino's policies.
Players who wish to play with cryptocurrency at online casinos can use any crypto wallet where they have stored their cryptocurrencies. However, CoinsPaid has a few advantages.
Many online casinos use CoinsPaid service to receive crypto funds from their players. If you also use the CoinsPaid wallet, then you can make free transactions without fees.
You can use CoinsPaid at online casinos to deposit and withdraw Bitcoin, Ethereum or other cryptocurrencies. You can also store many other fiat currencies in your CoinsPaid wallet.
There are some online casinos that accept CoinsPaid, but since it's a new wallet, the number is still rather small. New casinos are added regularly. Find out how it works here, and also take a look at online casinos that accept CoinsPaid payments. You can deposit with crypto currencies like Bitcoin, Ethereum, Litecoin, Dogecoin and more.
The minimum and maximum amounts of CoinsPaid crypto payments depend on the casino's payment policies.
CoinsPaid is a product from Dream Finance OU, a company registered and licensed in Tallinn, Estonia. Aside from the crypto currency wallet, they also have another product, Crptoprocessing.com. It's a service for B2B customers to process crypto currency payments.
Yes, provided that that you are resident in the country that is eligible to receive a welcome bonus, you can claim the casino bonus with CoinsPaid. The bonus amount will vary, depending on which currency you use.
Remember, that bonus terms and conditions apply when you play with bonus money, and this is no exception for crypto currency bonuses. We recommend reading the terms and conditions of the casino carefully.
CoinsPaid is a safe crypto currency wallet product. It has passed the Kaspersky security audit and received a certificate. Making a payment is safe, and so is receiving it.
The wallet is protected, not only through a password, but also 2-Factor Authentication. It's extremely difficult to compromise. Payments are also encrypted through SSL.
Since the product is still relatively new on the market, it still has to stand the test of time. However, the license is a good indicator that the company is regulated and offers a trustworthy product.