10.05.2014 written by Alice Kinlan
Ben Affleck had been caught card counting at Blackjack
Famous actor Ben Affleck was recently thrown out of the Hard Rock Casino, because he was caught counting cards. The Hard Rock Hotel and Casino in Las Vegas had him escorted out of the casino with the words he is "too good for the game". Affleck, who is also a passionate poker player, is still permitted to play all other games, but he is no longer allowed to play blackjack.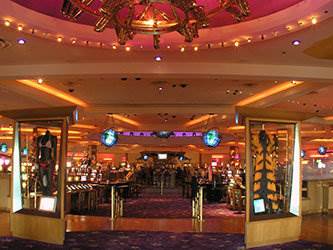 Afterwards other casinos were informed about Affleck's behaviour. Apparently there also had been previous exchanges between the casinos about Affleck. The actor, who went to Las Vegas for a short holiday with his wife Jennifer Garner, is soon starting the shooting of the new film Batman vs Superman.
Card counting is technically not illegal, but it is not allowed according to casino policies. When players are keeping track of the cards while using a card counting technique, they can lower the house edge, or even turn it around to their advantage. Blackjack already has a fairly low house edge, and by even using the basic blackjack strategy it can be lowered even further. Counting cards successfully can make blackjack a very profitable game. Naturally casinos do not want players that are too successful, and they reserve the right to ban players from playing, when they are found to count cards.