28.09.2017 written by Alice Kinlan
50K Cash Giveaway at Guts from September until October!
Guts casino is hosting their largest cash giveaway ever with a staggering €50,000 and 500 chances to win a share of this prize money.
The promotion runs from Monday, September 25, 2017 to Sunday, October 22, 2017 23:59 UTC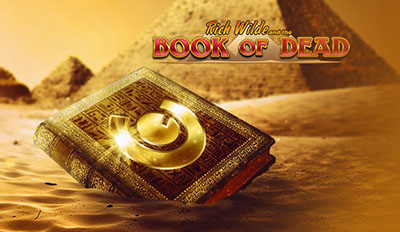 How to participate in this Guts casino promotion
Every time you play the games in the casino you will be awarded tickets. You can keep track of them and see how many you have collected at the top of the Guts casino page when you are logged in to your player account. You collect 1 ticket for every €10 wagered in the casino, up to a maximum of €100 per spin, and you can collect up to 500 tickets per week.
The prize pool of €50,000 is split in batches of €10,000, of which €40,000 can be won every week over the next four weeks, and the leaderboard for the whole period has another €10K prize pool. Every one of the four €10K prize pools is split by 100 winners who will be picked at random from the ticket pool.
The prize draws and periods are as follows:
Period 1: 25th September to 1st October, Prize Draw is on October 2nd
Period 2: 2nd October to 8th October, Prize Draw is on October 9th
Period 3: 9th October to 15th October, Prize Draw is on October 16th
Period 4: 16th October to 22nd October, Prize Draw is on October 23rd
The leaderboard for the complete period is not based on the tickets that you collect, but on your achievements when you play the game Rich Wilde and the Book of Dead. You can collect points when you manage to get 5 of a kind combinations. At the end of the promotion the prize pool of €10,000 is divided over the best 100 players, with a top prize of €5000 for the player with the most points.
There are also some restrictions on which games can be played, you can find the complete terms and conditions of this Guts special casino promotion in the promotions section on the website.
This is a fantastic promotion where you can win some great prizes!