Glossary
Page updated on: 19.02.2019
How slot machines work and slots glossary
When it comes to slot machines there isn't a whole lot to learn, these games can be played without a lot of previous knowledge, but even though the games are pure chance it is good to know how they work and what terms are used. This is our slots glossary with descriptions of slot features and how they work. Check out our other slots guides that offer helpful information about how to play slots in online casinos. In general, keep in mind that slots are pure games of chance, and that there are no slot machine strategies that you can follow that will guarantee a win.
How slots work
In its original form, a slot machine was made up of reels with printed-on symbols that were spun after a coin was inserted and a lever pulled by the player. The reels would stop after a little while and if the symbols lined up in a certain arrangement the player would be paid out money. The principle of the game is still the same, except that the games and are mostly digital now, and offer a lot more than just spinning reels. You can still find mechanical slot machines in many land-based casinos, the games and online casinos are always digital versions of these games, and they offer many different special features and symbols that make the game more interesting and entertaining. More about the different types of slots is explained in this article.
Selecting your bet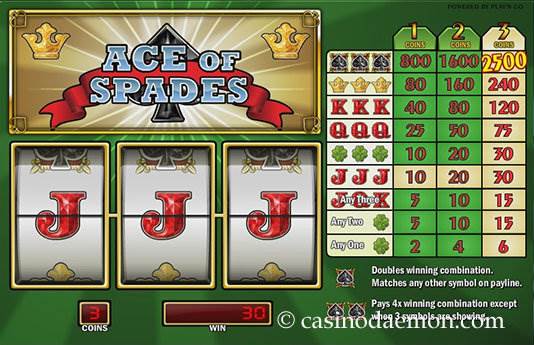 Before you start playing the game you will need to select the bet size, which is usually shown below the reels. Many slot machines allow you to select how many lines you wish to play, some of them also allow you to play several coins on one line.
Most games start with coin values of £/€/$ 0.01 per line, and depending on how many lines you play and how many coins per line you bet your stake will be multiplied accordingly.
You can often also change the coin value and generate bet sizes of £/€/$ 100 or more. There are also some games that don't allow you to change the number of pay-lines, and if the game has 20 pay-lines you will need to play a minimum of £/€/$ 0.20 per spin.
Make sure that you select the right amount before you click on the Spin button, especially when you are selecting automatic play. Games with way-wins are played with a certain number of coins that activates all the way-wins, usually between 20 and 50 coins per spin.
Reels
A slot machine is usually made up of 3-6 reels, the traditional slots have 3, and the video slots usually have 5. There are some more exotic games that also have 15 or more separate reels, but the majority of games has 3 or 5.
Pay-lines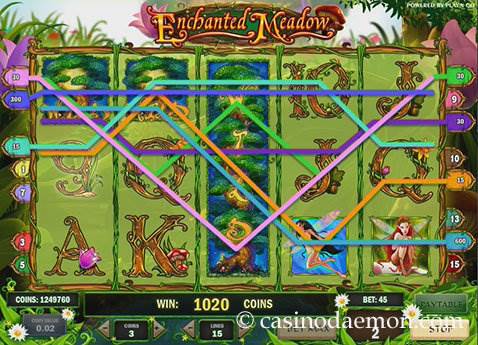 The pay-line system is most commonly used with slots. The games can have between 1 and 100 lines that are spread across the reels in a predefined pattern. You can find the pay-line pattern in the description of the slot, or in some games you can hover across the numbers next to the reels to see the corresponding pay-line.
Winning combinations with pay-line games will pay for symbols that appear adjacent to each other on a pay-line, usually starting from the leftmost reel.
Some games have pay-lines that are counted in both directions from left to right, and from right to left, and in some games it is enough when the symbols appear in succession and not from the leftmost reel, which enables winning combinations in the middle of a pay-line for example.
Some games have fixed pay-lines, which means that you need to play all of them at the same time with your bet, and other games that let you decide how many pay-lines to activate, which has an effect on your chances of winning, and also the stake that you are playing.
Way-wins
A growing trend with slots are the Ways-to-Win games. These slots don't have pay-lines, symbols will only need to appear on adjacent reels, starting from the leftmost reel, to get a winning combination. Depending on how many rows of symbols the slot has, you can get hundreds of ways to win. The most common way-win slots have 243 ways to win, which is the case when the slot has 5 reels with 3 rows.
Wild Symbols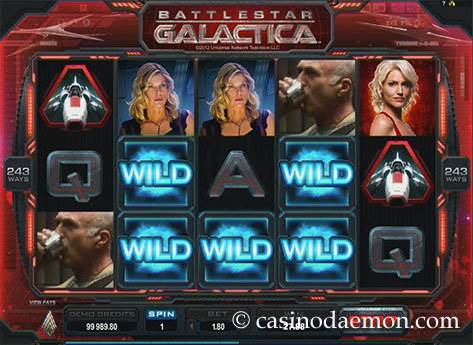 The wild symbol is a special symbol that acts as a wildcard and replaces other symbols to create the best winning combinations.
The symbol can appear in different forms, for example, a wild symbol that covers one field on a reel, a wild reel that covers the entire reel, shifting or moving wilds that move across the screen, expanding wilds that expand to cover other positions on the screen according to a preset pattern or a sticky wild that remains on the screen for several rounds. The symbol is very common and it appears in many slots.
Scatter Symbols
A scatter symbol is a symbol that doesn't have to be part of a winning combination for it to be activated. In many cases you need at least two or three scatter symbols at the same time on the screen for a special feature to activate. This special feature is usually either a bonus game or free spins, sometimes also combined with a coin win.
Re-Spins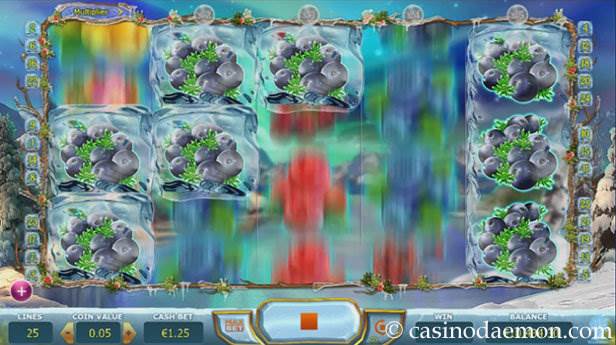 A re-spin is a special feature in some slots that triggers when you get a special symbol, often a wild symbol or other special symbol, on the screen. Some symbols or entire reels are held, while all the other reels spin again.
In some games you will get another chance for a winning combination, but some games also use the re-spin feature to improve winning combinations.
Some good examples for re-spin games are Starburst, that features held wild reels, or the slots Jack Hammer or Winterberries that use the re-spin to improve winning combinations.
Free Spins
As the name suggests, free spins in slot machines are free game rounds that you don't have to pay for. These are often triggered by scatter symbols, and you get a certain number of free spins depending on how many scatter symbols are displayed. Sometimes free spins are combined with special features, such as Wild Reels, Multipliers or other special effects that make higher paying winning combinations in the free spins even more likely. Some good slots with interesting free spins are Vikings Go Wild, Drive Multiplier Mayhem and Royal Masquerade.
Multipliers
Some games have multipliers that can make winning combinations higher than they initially are. Some multipliers are applied directly, some games have increasing multipliers with more winning combinations, and other games have multipliers that apply to winnings from free spins.
Bonus games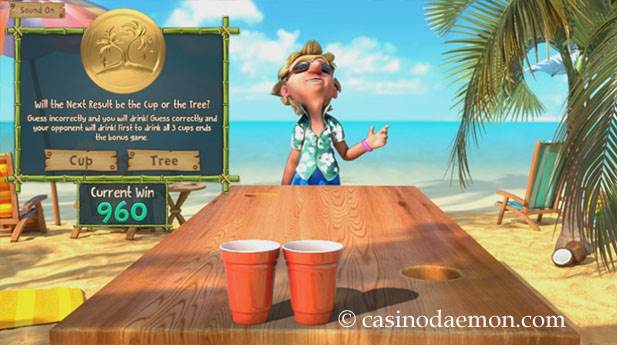 A bonus game in a slot machine is usually triggered by special bonus symbols that can either appear scattered or as a combination on a pay-line. The games can either be a simple pick and click, where you have to choose one of the symbols and get the prize, but some games also have elaborate bonus features with a nice story, for example the slots Red Riding Hood or Weekend in Vegas have fantastic bonus games.
Nudge Feature
The Nudge feature is occasionally found in classic slots, but some video slots also use this to make the games more interesting. When the feature is activated, either you can move the reels up or down, or they are moved automatically to create winning combinations. A video slot with the Nudge Feature is Nirvana, where this feature is part of the free spins bonus games.
Cascading or Avalanche features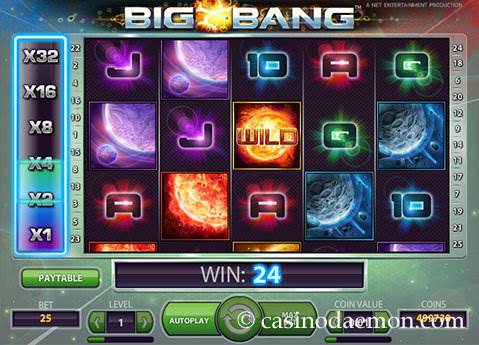 The cascading features have many names in the realm of slot machines, but they are all essentially the same functionality. When you get a winning combination the symbols that were part of this combination dissolve and the symbols from above fall into their place with new symbols filling the top.
The new layout of the reels is then re-evaluated and you get the chance of yet another winning combination. Sometimes, it is possible to get four or even five winning combinations in succession, all with the same initial bet.
Some games even have increasing multipliers, which means that the next winning combination in succession pays out even more. For example, the slots Big Bang or Gonzo's Quest have multipliers that increase with more winning combinations, meaning each time you get a winning combination in succession the multiplier will increase and make the next combination even higher.
Gamble feature
Some slots offer you the option to gamble your winnings from a spin. The Gamble feature is essentially a double or nothing game where you get a 50-50 chance of doubling your winnings or losing them.
The Gamble usually becomes active after you had a winning combinations, but it also depends on how much you have won, as an amount too high may not allow for the Gamble to be triggered. There can also be restrictions on how much you can win in the Gamble, and how many times you can gamble in a row.
The Gamble feature often comes in the form of a coin toss, a dice roll, a card high or low game, a card colour guessing game or sometimes more creative games, such as a gamble ladder that gives you the impression of climbing up the ladder. There are also some games that give you a Gamble with the chance to quadruple your winnings by guessing a 25% chance correctly.
Theoretical return to player
The theoretical return to player is a figure that indicates how much the slot pays out to the players over time over many millions of rounds. The figure is usually between 95% and 98%, the rest is what the casino keeps as operating costs. More information about how it works can be found in our article about the theoretical return to player in slot machines.
Slot variance or volatility
The variance of the slots is an often subjective term describing the risk and volatility of a slot machine. It basically means if the slot pays out frequently smaller amounts or if you have many rounds without winnings, but then get the chance of getting a higher win. Most slots are a mix of both. A more detailed description of the slot variance or volatility can be found in this article.
Go back to the Overview of slots guides and tips or
Read other articles about
→ Return to player payout percentage
→ Play slots with software, instant play or mobile
→ Are online casinos trustworthy or a scam?
→ Slot machine strategies and myths
→ Playing slots with bonus money
→ Playing slots with real money