Alea Ltd
Alea Ltd | Gambling Operator Profile & Casinos
Alea was founded in 2012, and they launched the online casino SlotsMillion in 2014. Their VR Casino was launched in 2016, and the casino brand been growing constantly. Alea's brand SlotsMillion has previously won the IGA awards for Best Slots Operator of the Year 2019 and the Innovator Operator 2018.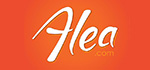 Although the company currently operates only one casino, SlotsMillion, they have done a terrific job, as the casino uses an innovative search system and makes it easy for users to find their way around the thousands of slots. The company puts an emphasis on user experience and safety, which is also evident when looking at the settings and how easy it is to set spending limits, for example.
The online casino operator has offices in Malta and Spain.
Website Address: www.alea.com ↱

Address:
Alea Digital S.L.
Via Laietana 33, 4
08003 BARCELONA
Spain
Company Registration Number: C-63119
Alea Ltd
Vella Falzon Home
Level 2 Valley Road
MSIDA MSD9022
Malta
Casinos operated by Alea Ltd.
You can find the casino(s) operated by Alea in the list below. They are currently only offering one casino, SlotsMillion, but who knows, maybe they will have more brands in the future. You can find a detailed review for the casino and read more about the games, bonuses, terms and accepted payments.
Unfortunately, there are no casinos available at this time that accept players from your country.
Alea casino licenses
Alea has several remote gaming licenses, among them Malta and the UK. You can check the status of their licenses through the links below that will take you directly to the regulators website.
VR Casino at SlotsMillion
SlotsMillion also has an interesting Virtual Reality Casino, which offers players an immersive gaming experience in a virtual casino that they can access with a VR headset. You can download the software onto your computer and enter the virtual casino where you can play at slot terminals, chat to other players at the bar or take a seat on the couch. This immersive experience may even be the future of online gambling, as more and more players are visiting the VR casino at SlotsMillion every day
Is Alea a trustworthy operator or a scam?
The European gambling regulators have strict policies concerning player protection, anti-money laundering policies and fair games. If a regulatory body finds an operator to be in breach of the regulation, they can warn or fine them, or suspend the license. You can see change in these licenses, or previous warnings on the regulator's websites, you can check Alea's licenses through the links mentioned above.
So far, Alea Gaming has proven to be a reliable casino operator and there are no reports that they have gone rogue or not paid legitimate winnings. The casino games that you can find in the online casino are licensed and regulated. Random number generators have been tested for fairness, and the casino cannot change the RTP of the slots or change the software to be more in their favour. This means that players can expect a fair game when they play at Alea Gaming's casino.
Working at Alea
Every now and then, Alea posts job vacancies on their website. You can find the currently open positions here. → Alea Jobs ↱